Why I want to go to Switzerland.
I want to try and touch the things I haven't done. This is my first reason that I want to go to Switzerland. One fears of what he doesn't know. I knew well that if I try new things I can enter the new phase of my personal development. But I was unable to do that in readily. My close friend informed me about the "Bring Tohoku Kids to Swiss Camps!" Project, and I thought maybe I will try to reach out of my boundary a little.
Secondly, I want to reduce my fear of English. I'm not good at English at all. I think native English speakers will accept me even though I cannot speak English. But somehow I feel ashamed, and this feeling makes me scared to speak English to foreigners. I cannot memorize even when I try to learn. But this may all change once I go to a foreign country, I thought. In Switzerland, there are more languages spoken and I may hear conversations that will make me even more confused. However, even these experiences, I thought, will give me a positive influence. I hope I will be exposed to a lot of other languages and I can understand people from other countries more.
1st October 2013
Osaki, Miyagi Prefecture
Kousuke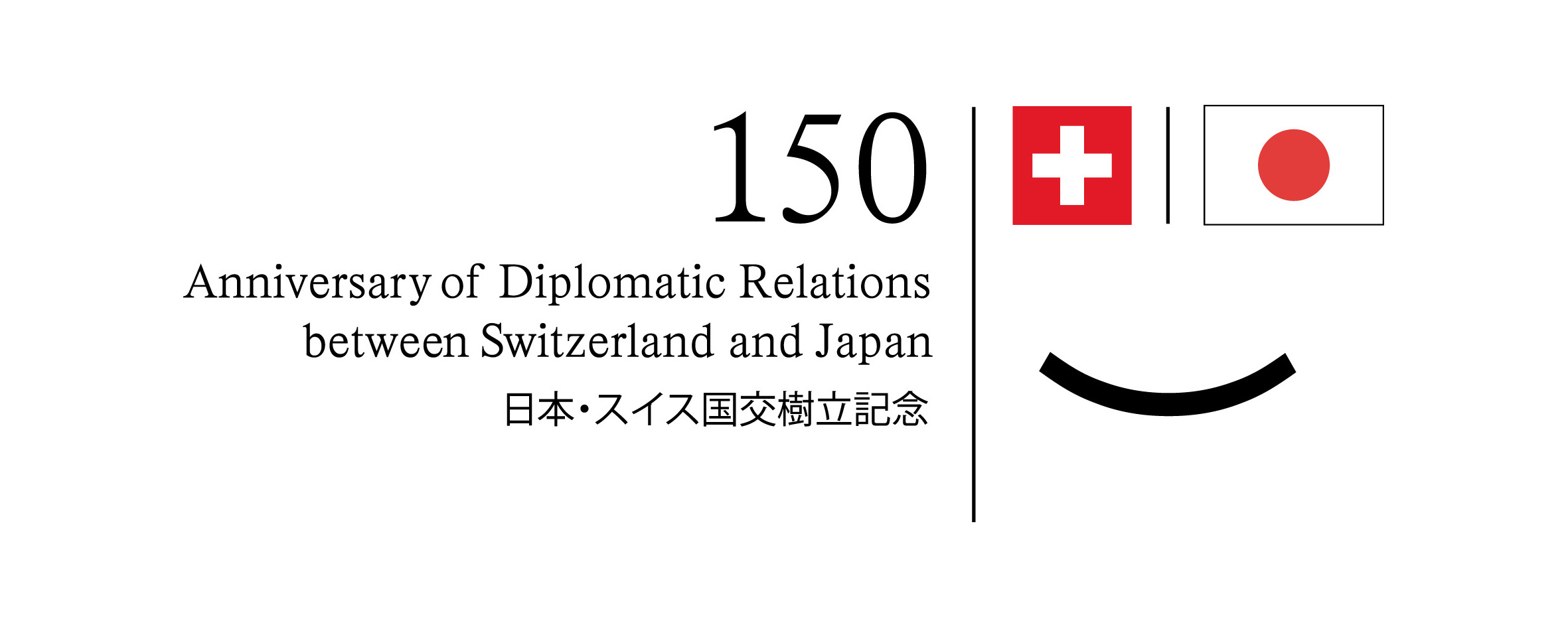 ※ The "Bring Tohoku Kids to Swiss Camps!" Project received the endorsement as part of the 150 Years anniversary events as well as the general endorsement from the Japanese Embassy of Switzerland.
(English)
(German)
The image is the Logo for the 150 Years Anniversary of the Establishment of Diplomatic Relations between Switzerland and Japan. (Japanese and English text)