2014.12.31
The "Bring Tohoku Kids to Swiss Camps!" Project 2014 Winter Camp "officially" finished when Hanon was welcomed by her parents at the Narita Airport.
Due to the bad weather, the plane arrived in Tokyo with a 3-hour delay. But it is nice to see Hanon's smile after the long journey.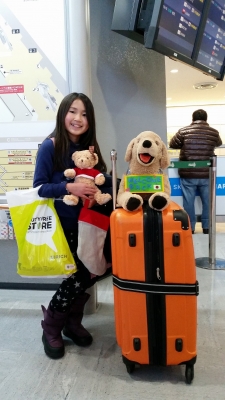 We thank you, our sponsors, very very much for your support!
We will continue our activities to support children from the Tohoku region in 2015. We ask for your continuous kind support!